Get the planning data in from previous worksteps or just start your Job in module Planning. Benefit from the instant overview of MROTRON® about your planning status, or check out the details, add and edit data and release ready to be performed tasks to your production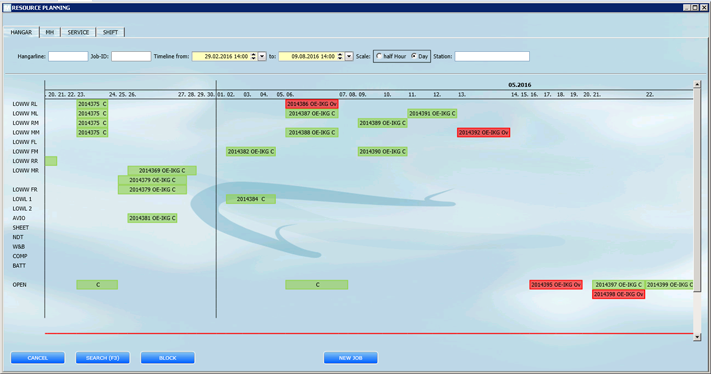 benefit from the continuous information exchange between the modules Planning, Production and Order Admin.
automatic coverage and warranty information on line item basis
automatic evaluation of alternate parts
outstation handling for all kind of resources
handover of the work packages to production either electronically or as a printout. Customer Status Report and CRS for your customers, built in order function for all kind of resources to your logistics department.